P-38F-5 "Lightning"
S/N 42-12652 "White 33"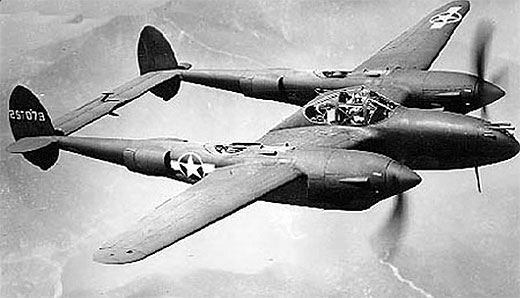 Early P-38 from WW2.


White 33 Cockpit Gondola White 33 Empennage


White 33 Center Section White 33 Left Main Wing,
Right Hand Wing in same state
Known Provenance
This aircraft is a known combat veteran from the World War II Pacific Theater. It was delivered as one of the first group of P-38's into the Pacific theater and as such, is likely to have been flown by many of the top aces. It was known to have been assigned to the 39th Fighter Squadron and the 475th Fighter Group. The tail number was "White 33".
The last pilot to have had his name added to the aircraft was Lt. Jerome Gettler. It still shows to this day. Lt. Gettler was assigned to the 433rd FS. He flew the aircraft in early 1944 before being sent back to the US with complications from Malaria. He is currently alive today.
There are two known "kills" to have been scored on this airframe. They were accomplished on December 31st, 1942 by Captain Ken Sparks. Cptn. Sparks was engaged in combat with two Japanese Zero's. He shot one down and during the course of the fight rammed the second Zero, which plummeted to the ocean for the 2nd kill of the day. Cptn. Sparks safely landed the damaged aircraft after the fight. Captain Ken Sparks was killed in a training accident in 1944 in the US.
Project Disposition
The project and parts are composed of the airframe of 42-12652, another severely damaged center section (from a post war crash), and a collection of spare parts that are to be used in trading stock to acquire parts needed to complete the restoration of 42-12652. Separation of these parts from the "White 33" project is not advised as it will significantly decrease the ability of a buyer in the trading needed to acquire new parts. The warbird parts business is based on a significant amount of trading versus sales of parts as each owner jockeys to acquire parts they need, to keep a current aircraft flying or to complete project needs.
As of this date, progress had been made towards the restoration. The tail booms, elevator and horizontal stabilizer, upper and lower vertical stabilizers, rudders, and main wing bodies have had the sheetmetal work mostly completed. Progress has been made towards building the ailerons, main wing leading edges, and engine cowlings. However, a significant amount of work remains to be started and completed on the cockpit pod, center section, and acquiring major components.
Currently, the project needs to acquire two early style engines, a V1710-49 and a V1710-51, approximately a $160,000 cost. Propellers will also need to be acquired. Further costs will also likely increase significantly for the myriad of components and other items that will need to be remanufactured. This will remain a significant consideration in the purchase price. Completion of the restoration will likely take another USD$2.0 - $2.5 million or more, this also leaves out component acquisition costs. Previous estimates to completion were pure speculation and a mixture of fantasy by someone not in the restoration business. The simple fact is that the "White 33" project represents a restoration that no one has ever attempted before.
The last item to consider are the fixtures needed to build this aircraft. Westpac Restorations built fixtures (at their own cost) to build the aircraft during the restoration that was started. Dedication of use of these fixtures to the project needs to be sought so as to ensure to a buyer that a correct and accurate restoration is possible. Seeking the cooperation of Westpac Restorations therefore seems important to a buyer's consideration.